The reason I'm letting you come with me is so you can lick the snow off my runners and worship me here and there throughout my run on the trails.

You can see it's a beautiful scene… There's a lot of beautiful woodsy trails nearby and in the summertime I love to go for walks and runs on the trails. I'm not much of the type to run when it's cold outside, usually I stick to the gym in colder weather. Ha ha usually I roll my eyes 😳 and find it annoying when I see someone running in the snow. I have to say though, on my first run In the snow today it was kind of cool! You'd be surprised how hot you can get running even in the snow and cold weather.
Enjoy the quick video and get on your knees while you watch it. Don't you dare sit or lay down while you read this blog, you need to get on your knees which is where you belong and lick the snow off my runners.
Yes I will get more snow on my runners the second I go for my first step but that's why I have you… There's gonna be a lot of licking!
😛
Pay attention to the video and you can see me kick a little snow in your face. I couldn't resist, sorry not sorry 🙂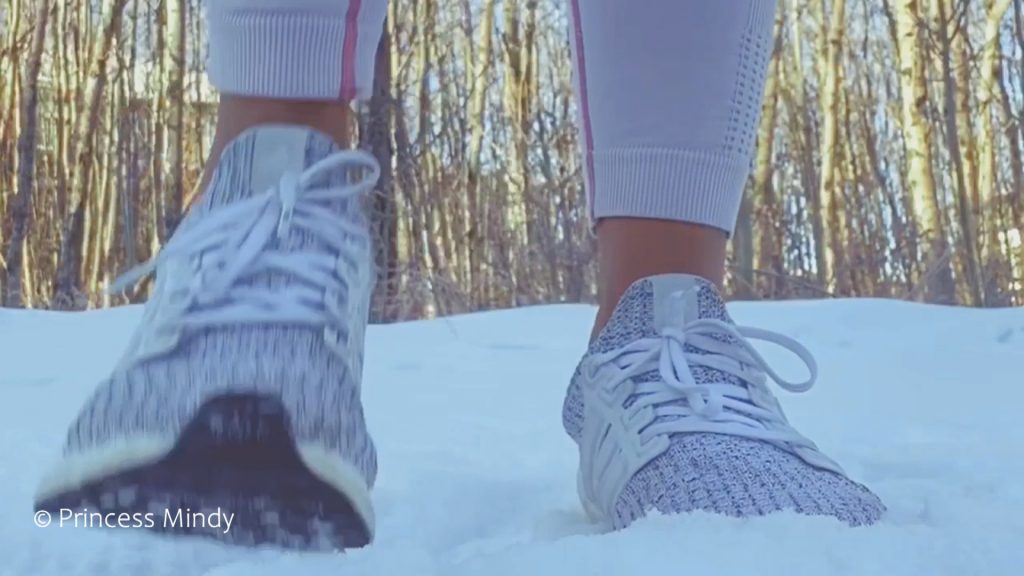 I cannot believe I'm actually sticking to blogmas… I've got 25 more days to go.
It's actually pretty fun. It reminds me of back in the day when I used to blog multiple times a week. you guys loved reading blogs when they were popular to write in. Maybe I'll keep it up. Don't forget to thank me with your wallets and your servitude for giving you slaves something to read daily. If you're not self isolated you're a total moron you should be staying in as much as possible.
even if it's being over cautious, it's better to be overcautious than sorry.
Poppers and black magic clips coming this week!