So you want the password to My precious royal slave application, do you?
Voila, its all yours… The password to My slave application page is only $75 and is easily and discreetly purchased on NF and IWC.
Slave Application password on IWantClips: $75
https://iwantclips.com/store/1659/PrincessMindy/717297
you will get instant access to My slave application when you buy the password.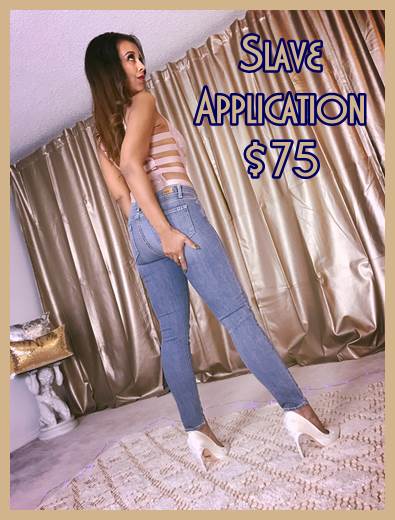 [one_half_last]
How To Access The Slave Application.
1)Purchase the Slave Application password to the left in yellow.
2)Go to the Slave Application page and enter the password you've purchased.
3)Fill it out as instructed, hit send and wait for My amazing response.
Buy My Skype ID: https://iwantclips.com/store/1659/PrincessMindy/717000
Call Me Discreetly On NF: 
NiteFlirt Findom Line: 1-800-863-5478 / ext: 0582442
Read all of My Serve Me page : http://www.mindymadison.com/servecontact-me
[/one_half_last]
Enter your password on this page here to start the Slave Application!
Slave Application password on IWantClips: $75 : https://iwantclips.com/store/1659/PrincessMindy/717297