Hey, slaves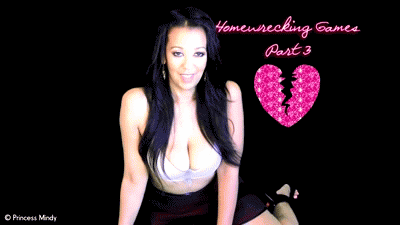 Here's another amazing piece of writing which comes from a married slave. He has been doing random home wrecking evil and fun things for me… You know, to entertain me and prove that he wants to be my little minion boy and worship me.
Stuff like taking his wedding ring off for an hour while she's at home with him, watching a clip of mine on his cell phone behind her back while she's cooking or something… Stuff like that.
Ha ha I even made him send me $100 while he was with her behind her back. I know, I'm exciting and evil:-)
I told him that I wanted a paragraph or two with him comparing the two of us together. This is what he sent me.
"Princess Mindy..I have never been asked to compare my wife with another woman before so here goes.
You have lovvely long dark hair were as my wife has boring short hair. Your breasts are so voluptuous and gorgious but her chest has only smallish breasts. that really do nothing for me. You have the most exquisite figure that can only be described as perfect and yet my wifes figure pales in comparison to you. Your legs espescially when you wear nylons together with your breasts are the biggest turn on I have ever experienced….but my wifes legs even when she wears nylons does nothing for me.
Compared to you she is relatively dull and you are so exciting to me. I wish she would dress up like you but all she ever does is wear boring clothes. She is beautiful and yet your outstanding beauty makes her look ugly. She hardly ever wears makeup….but on you it just enhances your beauty. Gosh I am now wondering what I see in her or why I am with her.We do get on together very well and to click together. But even so I am now wondering if this is enough. I mean I know that I love her.
Come to think about it I think I would rather be with someone like you. You re perfect.
May be I have gradually got into a rut with her…now I am doubting and confused.
Omg  I just realized she takes care of the finances….what should I say if she questions me about the $100 I sent you today and the money I spent on your clips. Can you advise me what to tell her because the chances are she will notice these withdrawls. What ever happens and what ever she thinks I cant stop now"
Uh Ohh, looks my vortex is too sexy too resist. Sucked in, chewed up, spit out – the life of a slave 😉
Check out my newest home wrecking clip "home wrecking games part 3" http://www.mistressmindy.net/homewrecking-games-part-3 This clip is also on IWC & C4s
~ Princess Mindy