Welcome to Mindy Land, slave… There are MANY ways you may worship, and serve Me… Please read the whole page to be informed on how to be My personal ATM machine, doormat, popper sniffer, loser, hypnotized addict, sissy, etc.
100% Female Domination, Goddess Worship, Mind Fuck, and male Slavery Fetishes!

How To Start. honestly, the best way to start is to just start spending money… any which way. Buying clips, tributing, phone calls, text/email messaging. It doesn't matter which way *tributes are the perfect "Hello". Just jump in and start serving.

Ready for interaction with Me? Contact Me any of the ways below for chat, sessions, worship, intox, etc
::: Contact & Worship Me :::
Skype ID: $150 http://www.mindymadison.com/SkypeID
KIK ID: $200 http://www.mindymadison.com/KIKID
Call Me On NiteFlirt: http://www.mindymadison.com/NITEFLIRT
OnlyFans: $25 per month http://www.MistressMindy.com
Amazon Wishlist: Spoil Me, I deserve it! Visit My wishlist and treat yourself to making Me smile and try to satisfy My bratty desires.
~~~
Call Me Discreetly On NF: 
NiteFlirt Findom Line: 1-800-863-5478 / ext: 0582442
Rates:
Starting Tribute& Chat: 1-20 minutes = $100
Chat & Cam: 1-30 minutes with cam = $250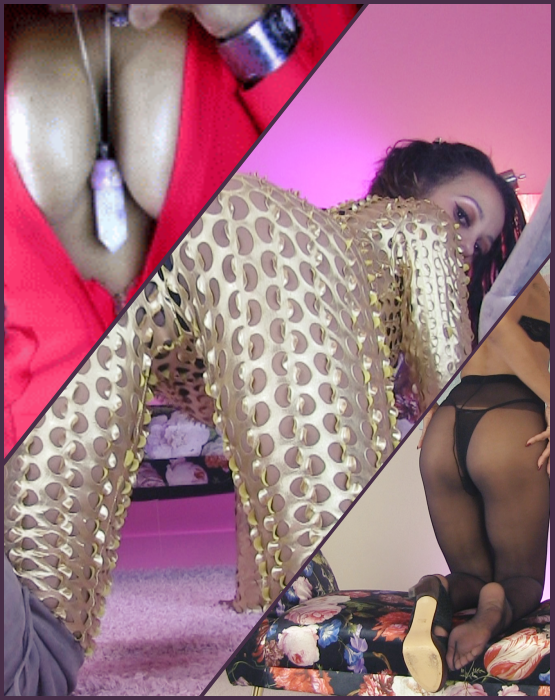 Real Time Meetings:
I am currently offering real time, safe , sane and consensual meetings with me with slaves who have met the following criteria. *if you want to meet me, meet the criteria below!*
1. Proved yourself online first by spending at least $1k
2. You are looking for Goddess worship type of a meeting only/no hardcore fetish sessions when meeting me. We can have fun getting you drunk while I sip great wine and eat a great meal at a great restaurant, maybe some shopping at Nordstrom or Holt Renfrew while hitting up ATM machines along the way. Or we can meet for a drink while you pass me an envelope of cash and I pass you one with my socks or panties inside. Maybe we just meet so you can have the pleasure of having me drive up to you in My Porsche, grab your cash and laugh as Im driving away…
3. Pay now and then contact me to let me know you have began your spending, and are interested in a RT meeting. We will discuss any details from there.
4. Email Me after your starting $200 is paid and tell me why you want to meet me and your meeting looks like to you
5. paid at least a $500 non refundable deposit the day the meeting is arranged.
Yahoo Messenger: ***I AM NO LONGER USING YAHOO MESSENGER!
Please update your devices to use Skype!
My Favourite Fetishes:
financial domination, homewrecking, mind fuck, manipulation, foot fetish, Goddess worship, loser humiliation, seductive wallet drain, slave money machine training, findom therapy, white collar control, black magic. ONLY FEMALE DOMINATION & male Slavery!
Who I dont want to hear from: cheap, and or rude men!
~~~
Important: I do not get naked or nude on cam and do not preform any kind of sex or masturbation cam show… Im 100% a bratty Female domination Mistress, Princess and Greedy Goddess – You are here to adore, pamper, worship and serve Me! $$$
Surrender that cash over to me, slave! *snap snap*
$999 | $800 | $600 | $400 | $200 | $100

LosersGoneWild.com – humiliated slaves