A losers blog entry on how he has done what all men do… give in to Me!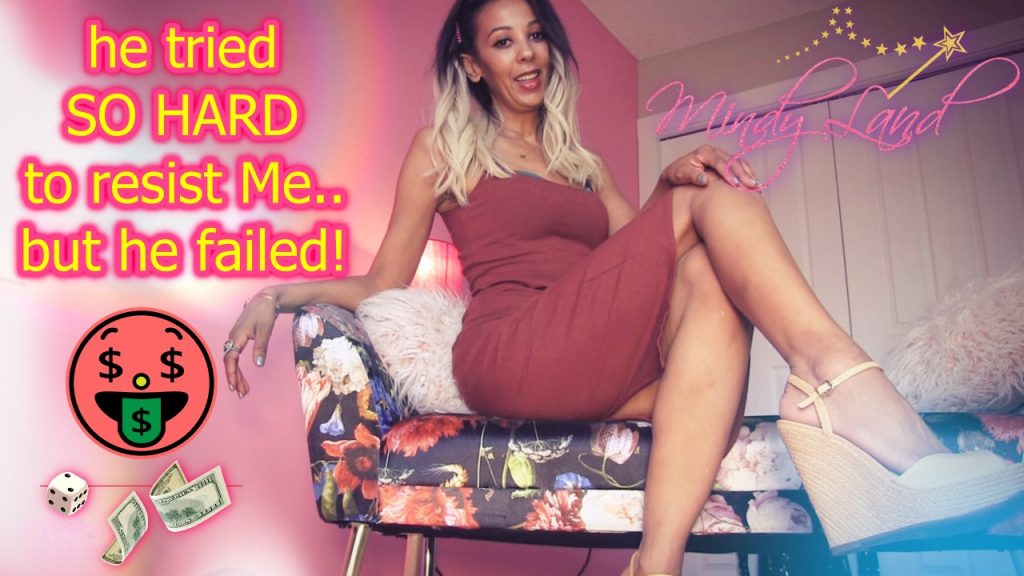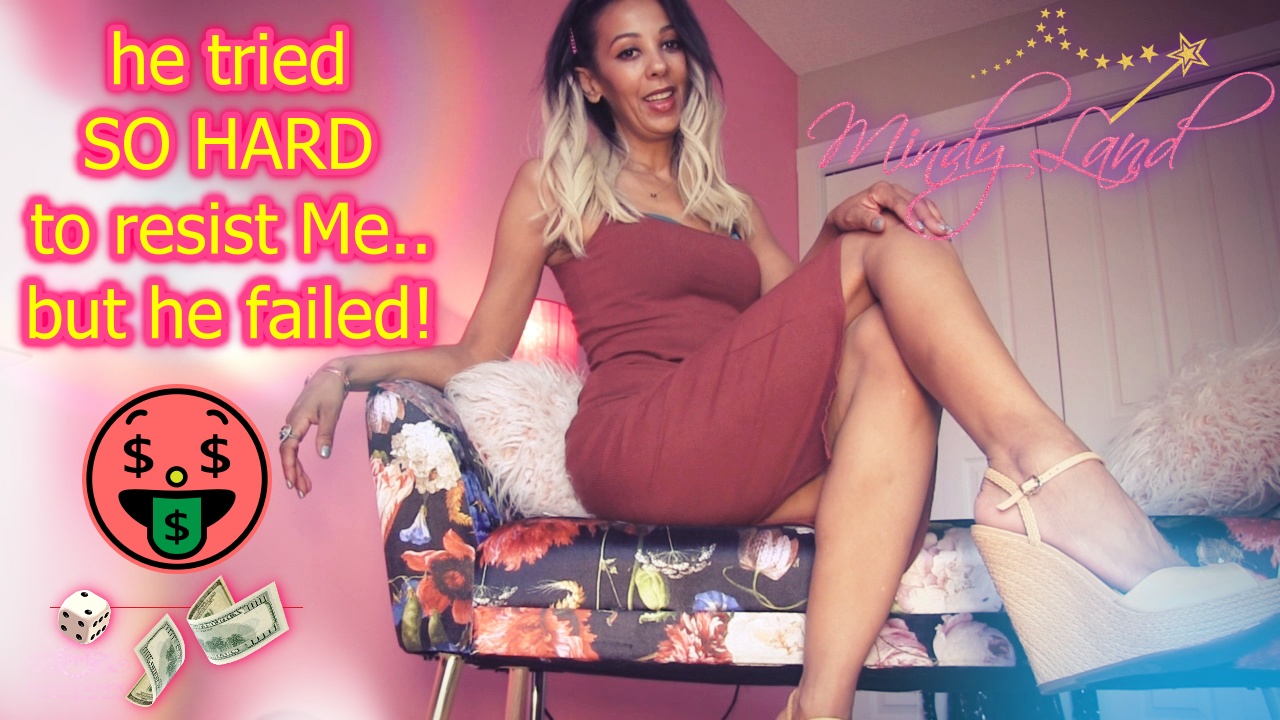 "10 years ago, I made a discovery on the Internet that changed my life forever: THE ONE AND ONLY PRINCESS MINDY
By then I was roaming the internet for a long time already and had encountered hundreds of dominant ladies. I was nearly sure I'd seen it all. But finding Princess Mindy was like a revelation. She was the smartest, most beautiful, bratty and authentic dominant woman I had and have ever seen. Seeing her and her content online made me rock hard and addicted in an instant. It was like taking the most potent sexual drug ever. This was insanely good and highly scary at the same time. I got so scared that I forbade myself to look at her anymore, for nearly 3 years! I did so because I had the strong feeling I could end up doing very stupid things in order to please her…
I fought really hard to stay away from her, but after 3 years of not buying her content I crumbled and bought one of her ingenious assignments. This purchase changed my life forever!"
It turned me from a fairly regular guy (at least that is what i liked to think of myself back then) into a disgusting,filthy sewer rat. A massive loser and a pure Princess Mindy wank zombie.
What happened? Princess Mindy sent me on a public toilet trip around town, for the purpose of amusing her and showing me what a rotten and degenerated perv I really am. I am not going to give away all the details here, since worthless minions like the male readers of this should pay Princess Mindy for her wicked creativity. Just search her brilliant assignments and you will find various written and video assignments that will send you down on vile pathes like me…
What I can tell you, is that I roamed through the night for hours, wanking my ugly penis senseless in the bathrooms of a lot of different adult locations around town. Many of them were grimey and some even outright disgusting. But my worthless clit was rock hard the entire time! Whilst in the bathroom stalls, I focused on the filth and my ridiculousness, whilst walking to the next location I praised the divine beauty of Princess Mindy, by worshipping her pictures on my phone. My final destination was a really rough and mean bar in the redlight district of town. On a regular night I would have been hesitant to walk in there, because there were some really mean and potentially aggressive guys in that bar, but on this special night I knew it would make Princess Mindy happy, if I went exactly there, since it would have dirtiest most fucked up toilets in the entire city. When I locked myself in the filthiest bathroom stall I have ever been into, I could only master it, because I knew I was doing it for HER. The bathroom floor and the toilet bowl were covered in piss all over and inside the toilet bowl were several brown shit stains. Some old, almost like burned into the porcelain and some quiet recent and stinking. When I got on my knees in front of this bowl I almost puked! But Princess Mindy had ordered me to make out with this filthiest of all objects, as if it were the hottest girl ever. So I accepted the fate Princess Mindy had given to me and started kissing the filthy toilet bowl, while jacking off and chanting to her greatness. And all of a sudden it happened:
My conscious brain switched off and my mind transformed into an animal like state. I kissed and slobbered this toilet bowl all over , as if it really were the hottest pornstar I ever met. I liked of every single piss and shit stain in a frenzy and jacked of to the most mindblowing orgasm I ever had!!! Something like this has never ever happened to me before or after and it only ever happened because Princess Mindy had the power to sent me to this undiscovered part of my personality.
In that night, Princess Mindy changed my life forever with her assignment. I tried to fight it for a long time and I am trying not to act on it, but to this very day, filthy public toilets give me a raging hard on. The more it stinks and the filthier it is, the harder my cock gets. Princess Mindy turned me into a vile and disgusting pervert. All so she could have quick laugh. A couple of seconds of fun for her, a fucked up, filthy and degrading lifelong fetish for me. This is what Princess Mindy gets if she wants it and what true beta bitches deserve."
The assignment he spoke of is with My others over here http://www.mistressmindy.net/category/slave-assignments-tasks
On the right sidebar there are a lot of links, as per the photo below, you will click "slave assignments" or click "slave assignments in the top navigation as shown in photo.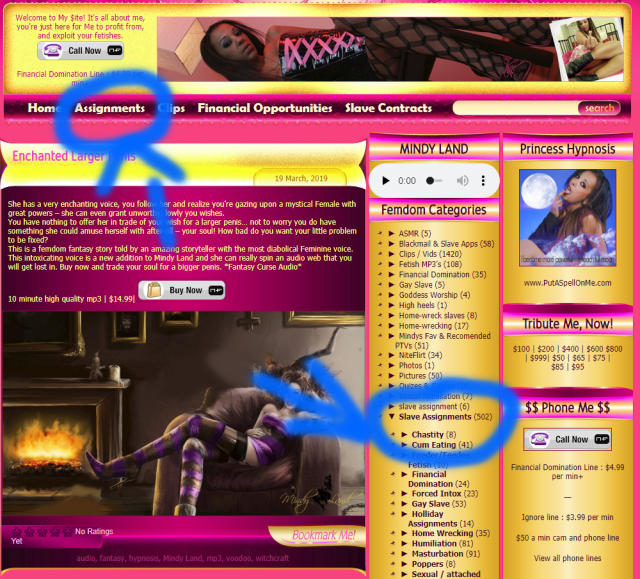 ~~
Join My fan site : Its new and FINALLY has everything I've been looking for including live webcam… I'm keeping it all about interaction with webcam and chat so its totally unique and different than My twitter or anything else of Mine you have ever joined. www.MistressMindy.com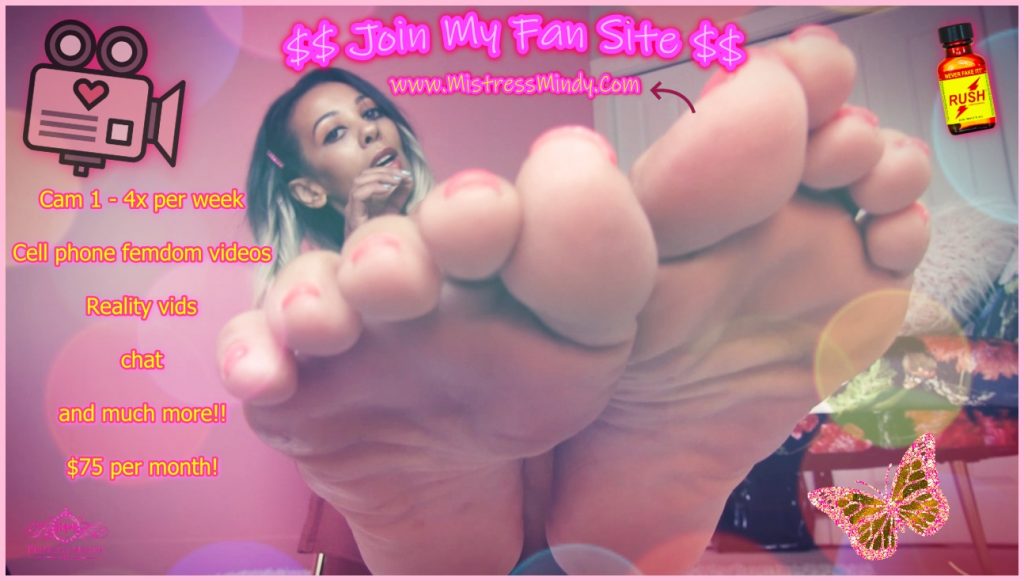 ~~~~
Ladie$: I'm now hosting My fan site over here and you should too if you dont currently run a fan site anywhere else… they have AMAZING payouts of 80% and so far the support team has been super helpful and friendly. http://www.mistressmindy.com