Mark aka tekilakid decided to write about how Ive ruined his life & submit his book to me after reading another slave wrote a blog post for me. He loves his ruined life of course but I guess I get all the credit for the loser hes turned into 🙂
Here is his mini novel and the word is, we get a part 2 as well. Personally I found it a tad boring and his writing really doesnt do our entertaining sessions justice… anyway, heres something for you losers to read!
"Hi Princess
Just by way of an introduction and to create some context to my story I am going to go into some history or background stuff which dates back before I found my way to your door Princess.
So in my 20s I was pretty normal, had no real freaky or weird tendencies, I did have a weakness for a certain type of girl, the "bad bratty type", the type who would tease or lead a guy on without ever letting him get too close but who could also be incredibly mean if crossed. The smoking behind the school type who knew she was hot and used it but when angry was capable of anything! But that didn't mean I didn't find other's attractive etc. Now my success with girls was say average at best with the odd infrequent highlight.
I got a decent job after college and worked my way up and did quite well quick enough in a bank. During my 20s I was quite frugal, saved a lot, contributed to a few different investment products which the bank and older work colleagues encouraged and also hit it lucky with a few share purchases in the long run. So suffice to say with the exception of buying a brand new car twice I was frugal so by the time I was 30 I had built up circa 30k savings and about 20k in other things. Now when I was 30 I bought a house  (2nd worst financial decision ever) with my future wife, because of being staff I got a great rate and only used about 10k in my savings and was easy able to cover the mortgage each month.
Now I would guess about a year or 2 before this I would have bought a PC which first brought the world of the Internet to me and eventually I found myself drawn to femdom sites and what with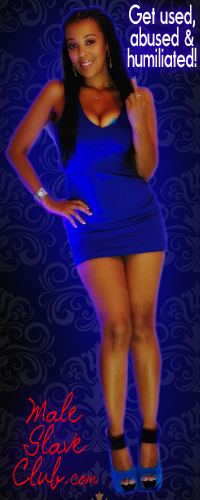 the Internet being what it is I eventually stumbled upon Mistressmindy.com. Around this time I was given a laptop and home broadband for work reasons which increased the Internet speed which meant I could download clips and so on. I joined a $30 a month ballbusting clip site and was hooked, this lead to other femdom sites which I joined but I remained very frugal, just one site at a time and no more than $30.
However I kept finding my way to yours, it cost $79 to join and I was like that's too much to spend, no way, what's in there worth so much??? Sure the girl is hot, bratty, sexy, smoked (which at the time was a thing/fetish for me) but $79 was too much…this would have been around 2005/2006. I also discovered the blog of XXXXXXXXXXX which really had me thinking…no way this can't be real…this lady was getting all this cash for nothing? Must be fiction? Also she wasn't that hot…she did have something but not exactly hot just confused me really. Anyway at some point I did join your site, there were lots of pic sets, captioned ones, bratty sexy cruel, I can't remember if there was even any clips in it but not many…I do remember there was a 30 second teaser smoking clip where you'd just exhale and slightly smile as if to say soon cupcake soon. I guess spending the extra was the first sort of findom buzz I ever got…
So I bought the house and moved in in sept 2006…things were good, she wasn't a fat ass or needy and shock horror we were having sex…like alot! Around this time I found niteflirt and all the call operators on that…so freakin many! I would guess I joined your site a few times, never renewing the membership but sucked in with the promise of new content. It goes without saying I was aroused by all this but by regular sex stuff too at this point. I would guess it was your site that brought me to NF and not the other way around. 
In April 2007 I sent my first NF tribute and mail to you, $50 I would guess just to see what happened! I remember watching TV downstairs then running upstairs every few minutes to see if you answered…this was pre smart phones so could only check emails etc on the laptop…can't remember what I told the wife but she wasn't suspicious so didn't matter. 
I was buzzed to be finally interacting with you and although I can't remember what the exact timeline of things went from there but next step I think was you telling me to get YIM which I did…I was so green, I thought this was cool, text chat with someone a world away. So the interaction continued I guess infrequently enough at first…tribute here and there etc. At some point you encouraged me to call you on NF which I did but mostly it was text chat thru YIM. I created the NF nickname tequilakid and the tekilakid on YIM as I saw it somewhere and as I hated tequila I said that'll do.
On one occasion I remember being on the phone to you and you asked if I wanted to see you on cam…I said Yes (remember I probably didn't know this existed before you…video calling!). I remember making the cam bigger and bigger until it was full screen and you looked a bit Lego like…I was just excited…I said on the phone you're gone all blocky and I didn't know how to make it smaller again and I was panicking! You said "use the esc key dumbass" Amazing some of the small things you remember…I hadn't purchased a cam of my own at this point so I guess I was just worshiping in your glory.
So I was enthralled by your blog but I'm not sure when I came upon it? After interaction with you? Or before? I do remember the first time I was mentioned i was like buzzed but I also loved the style of it so playful yet so mean…I could hear you laughing at how easy and dumb we were and how you loved the cash and pushing our buttons etc.
At this point there was no cam on my end or forced intox or any of that. Throughout the rest of 2007 and into 2008 it was mostly text chat with some NF calls and I would worship you on cam and loved it all. I remember spending circa new high $600 on NF paid mails while text chatting to you…it was a slow methodical drain in late 2007 or early 2008 and I'm not sure why but it was an intense session and I was hooked now for sure.  
I would guess at this point I was eating into my savings a bit but nothing too drastic but the Mindy poison had really taken hold…I was contacting you more and more and you were becoming more relentless and greedy pushing me, increasing the spending through more frequent NF demands. It was a few hundred here a few more then later. I was being hunted down by you! I remember I figured out how to sign into YIM as invisible to as to check for offline messages or see your status before becoming visible as I was kinda running scared at this point. There was one occasion I signed in as visible and was like oh fuck…go invisible quick which I did but got this…"nowhere to run or hide cupcake I know your there" like I said I was green so I wasn't sure that maybe you knew a secret way to check if I was really online or not so I said best not to chance it so I became visible (I know now you were bluffing)…anyway I was a few hundred down again. At this point I was becoming scared of the spending but couldn't stay away at the same time. I would be lying if I said at this point I hadn't sampled some maybe cheaper or others who were closer to my timezone as a way perhaps of getting my fix in a less dangerous way…
However during 2008 I always came back to you and would have easily dropped 20k that year and this was before me being on cam or forced intox which was when we would have first hit 4 figures in a session.
I know I pissed you off lots of times over the years and took breaks which I will cover later but I think at this point I should just point out I was truly fearful of you…the threats to mail the neighbours, fax my bank and the other potential things you could do meant sleepless nights, real anxiety and I mean that…I more often than not paid for my errors out of pure fear…not sure if you thought I might have secretly liked this but TBH I didn't! I may have got a kick out of watching you dismantle another slaves life or threaten to do so but I guess that's why blackmail intrigued me back then but I was afraid to do it. There are other reasons now but this bit is just to point out I was genuinely afraid of you back at this time.
I would run and hide a bit but came back quite frequently and I believe Christmas 2008 I bought my first webcam off my own initiative and told you I had done this…
To be continued"
he is missing how much he has spent Big Time and his writing is a tad boring but as you can see, hes another long time addicted slave! Cha Ching! 🙂
heres some videos of the loser in drunk in action