you have a lot of amazing things to look forward to, if you think about it you always did have the option to live amazingly, you just didn't take the opportunity to be more than boring and basic.
Take for example how you woke up to an alarm clock this morning… instead you could have changed the ring tone/alarm sound on your phone so instead of some terrible wake up noise, you would hear a Princess Mindy sound loop.. "you're addicted to Princess Mindy and you're getting really hard and horny. Wake up and serve Princess Mindy" That would be such an amazing way to wake up each day.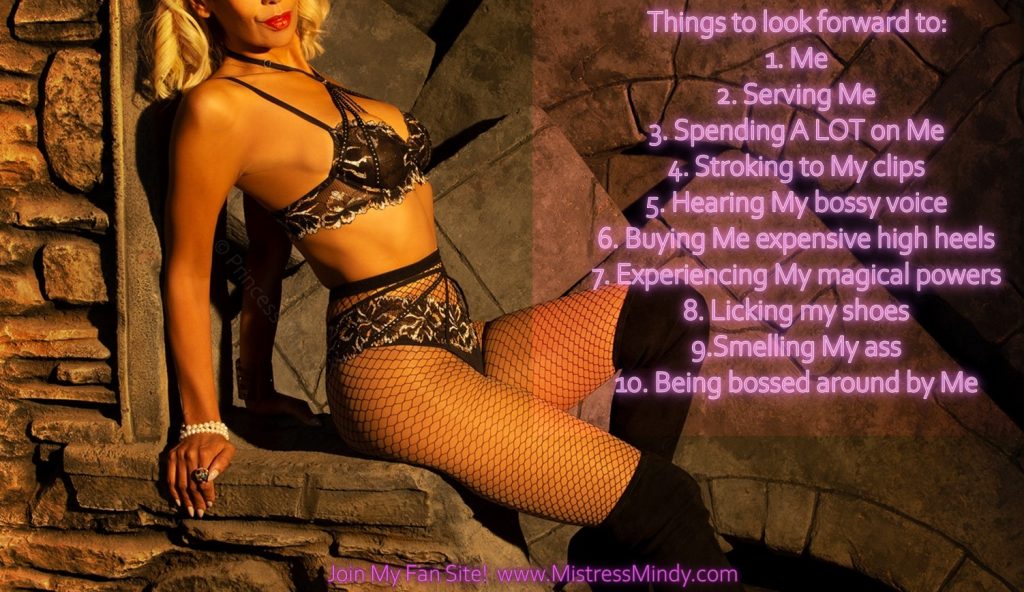 But instead so far you have been doing things basic… How do you expect to have magical days when you keep doing brainwashed things from the convential world? Enough, slaves!
Now is time to ascend to your new awesome life which revolves around Me!Here are a few new perspectives and amazing things to look forward to everyday. This is going to make your less than slave life, soooo much better. You're welcome!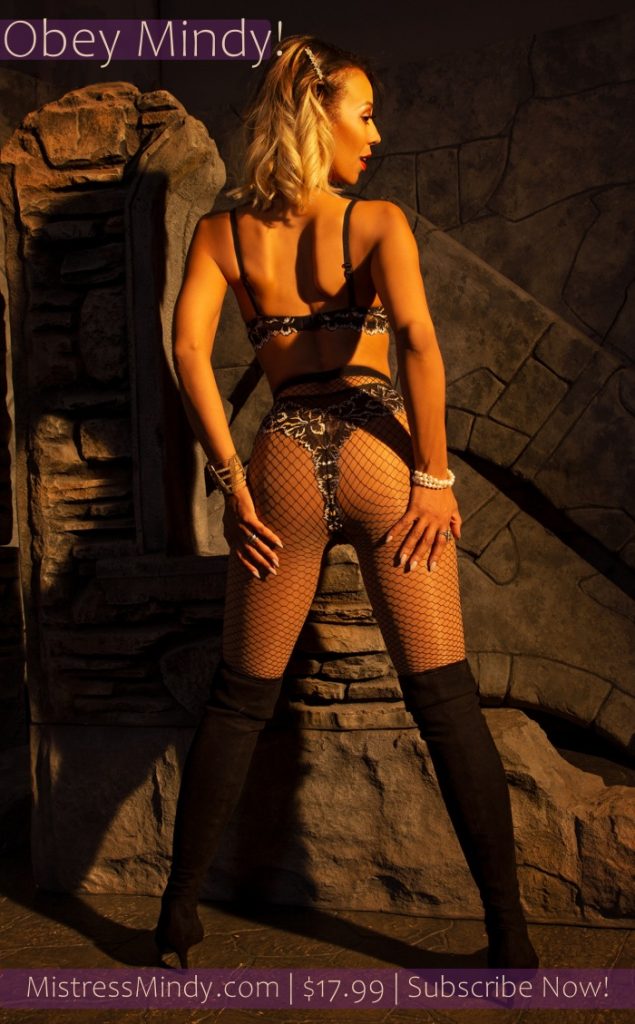 Serve Me – Serving Me and being My slave, minions, object, etc is quite fulfilling as it gives you something bigger to live for. Face it, you can slip easily into a state of boredom which is very powerful… it seems to spread and create low energy experiences that you don't want. Serving me turns your attention from yourself onto someone way more exciting, Me! You were born to serve me and when doing so you will feel so much better.
Me – I'm good looking, fun, bossy, naturally dominate, and I always put Myself first and you LOVE this about me. Here are JUST A FEW of My favourite fetishes. Goddess worship, slave training, poppers, black magic, foot fetish, loser humiliation, slave assignments,