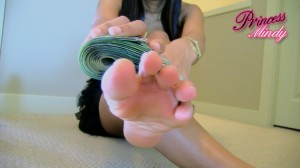 some of my most recent amazon prezzies have started to hit my UPS box and as you know… I lub to brag, be spoiled and show how my good little servants have been showering me with their wallets!

So, heres a quick blog post with some stuff thats come in along with a few other photos!
My $14.99 per minute line has become popular so Iv added one picture of one of the calls and a couple sexy $$ screen shots!
Until next time my little objects, toys and fans…

1 day until my birthday!!!!! *Yipeee* an AMAZING day of the year!!!!