***this is a great example of why you dont want to be put on my blog with a negative light***
Remember Mark Midwood? 2 to 3 months after that blog post was made he sent me an email saying I ruined his life… WELL, I guess his life could be potentially be ruined just a little bit more because last week I got an email from someone who wants Marks info… Gee, was it ever tempting but I decided not to… YET!
I want $500 from Mark for being so rude to me…
Anyway here is the email I got last week, which I am considering releasing all the info over unless Mark wants to say sorry for speaking so rudely to me in a way that I would find satisfactory?! Mark? Hmmm?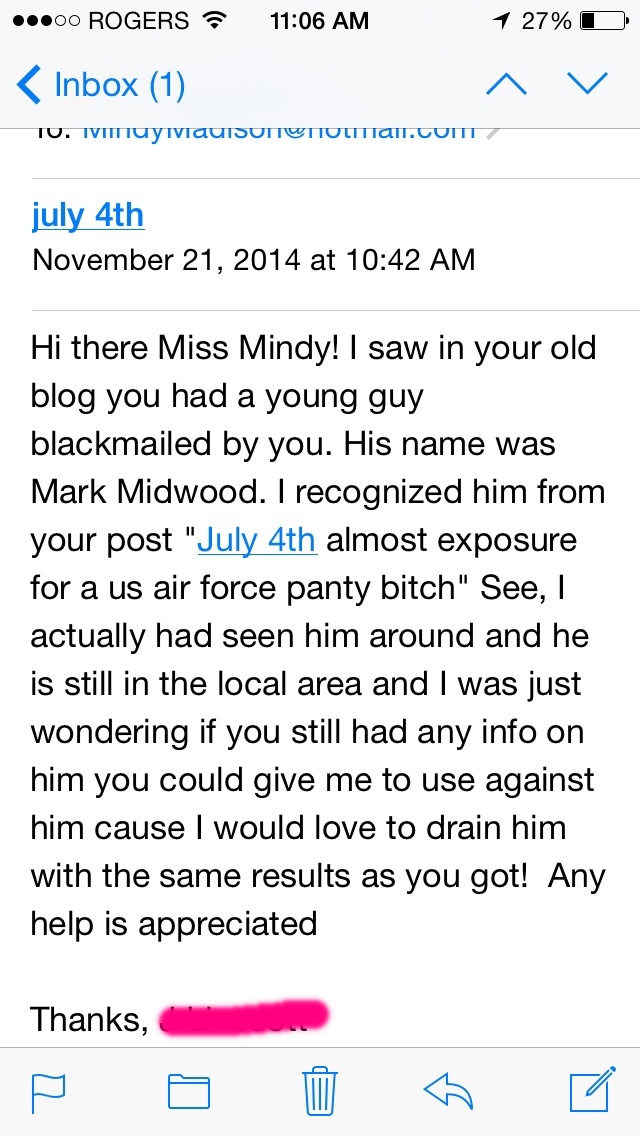 For fun, heres the email Mark rudely set to me… as if *Im* to blame for his stupid choices… I ruined your life? No loser, YOU ruined your life.. I merely profited from you doing so!   …Thank$ ;*
https://twitter.com/BratMindy/status/499761005228871680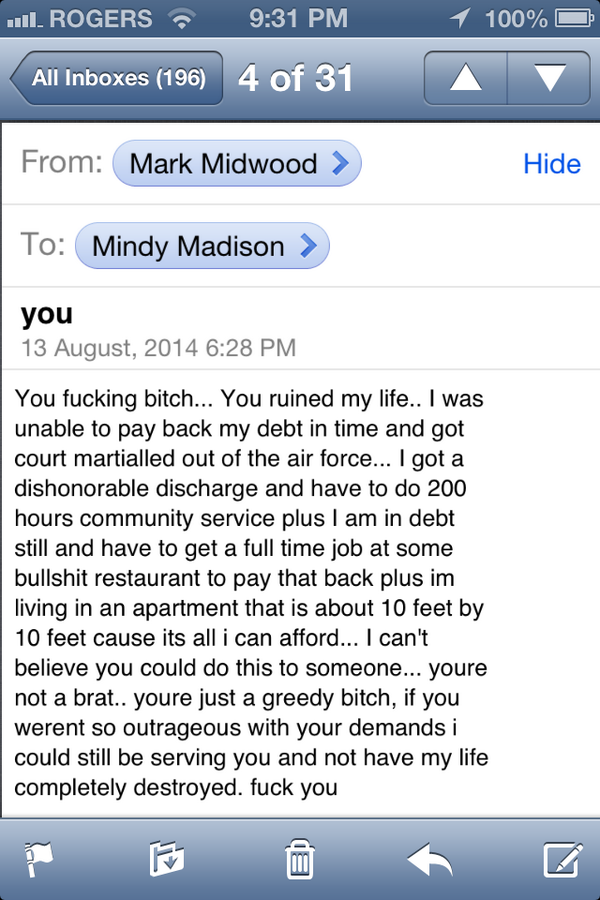 … no no, Fuck youuu!
NiteFlirt Tributes
$999 | $800 | $600 | $400 | $200 | $100 | $50 | $25