Hello minion$… Here is something that can improve your quality of life IMMENSELY – even in a submissive, loser, beta, fetish way… The following from Me are things I have been saying for over 10 years and many of you have heard this from me a lot… well it seems were in a time now that people can HEAR it as not before… so lets try this again. HOW TO ENJOY LIFE AS A SLAVE LIKE NEVER BEFORE.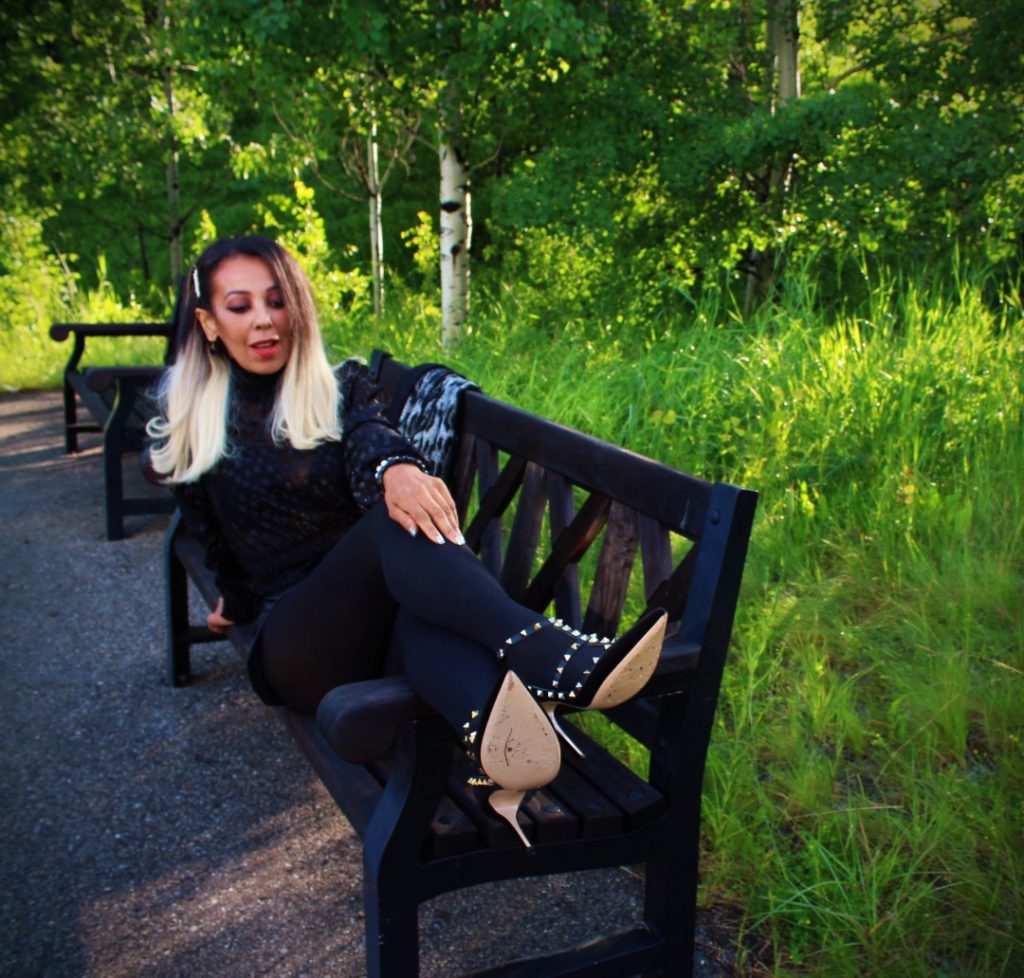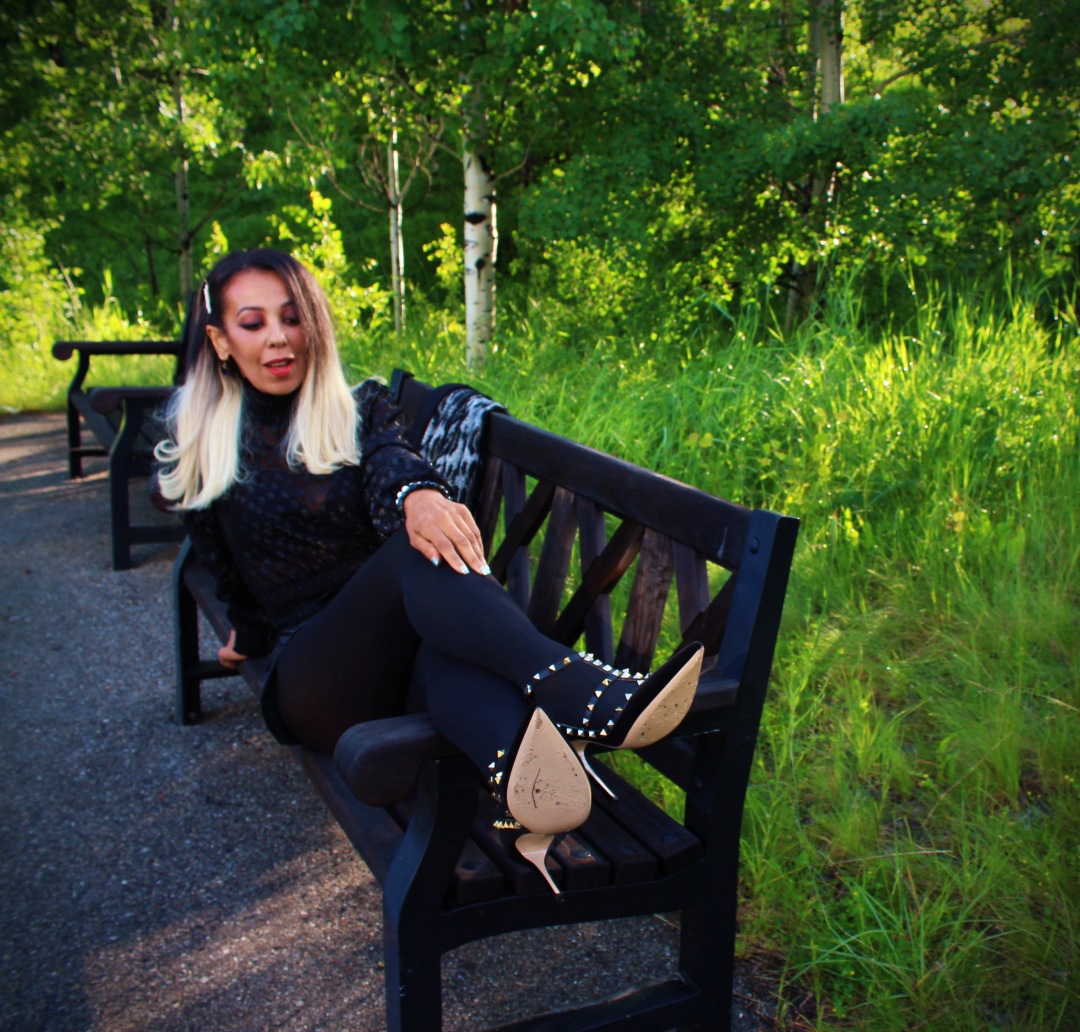 You do your best to essentially, feel good. But it never seems to work, does it? You find a band-aid here, patch there, something that soothes your gaping void, temporarily. But as you pan out/reflect back it's obvious your band-aid is, just a Band-Aid. Nothing really fixes that internal longing, and craving for that – Well you don't even know what it is. All you know is there is a throbbing ache. It's real, it's something you can't ignore and it's all encompassing. Most times It's largely controlling you whether you realize it or not. As you look back you can see that you've not made decisions nor have you been who you feel you were meant to be, and largely because you have been on auto pilot. A really fucked up and to your detriment auto pilot. Not the kind of programming that has served you well nor anyone else around you.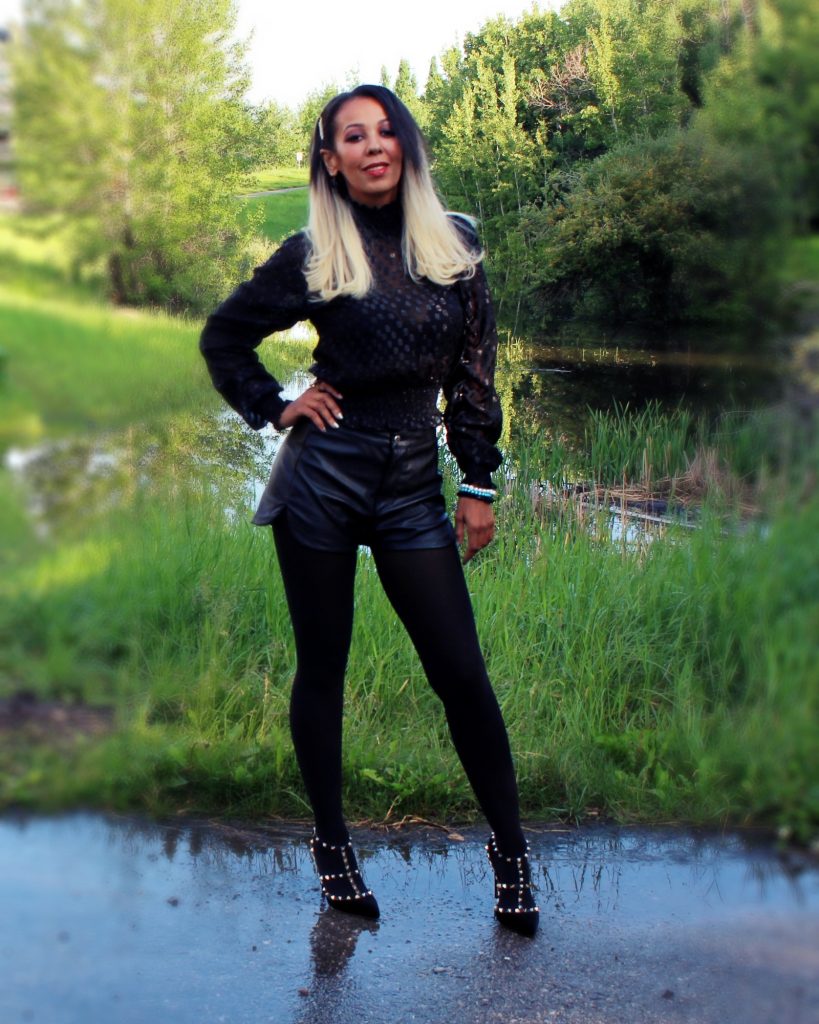 Don't worry… I can help you fix this. I'm 1000% certain of this. The madness, and the perpetual emptiness can come to an end so fast. Three… Two… One, it's over! Just like that, through MY guidance, and you surrendering to me fully, you can experience a shift in the quality of life you live.
What the heck am I on about? Some sort of positive coach type of shit? Sort of, but no… Read on bitch.
First let's rewind the hands of time. Let's go back over 11 years, back to when I was new in the business and practiced something I called reverse therapy ha ha. Some of my long-time slaves will know what I'm talking about. 😈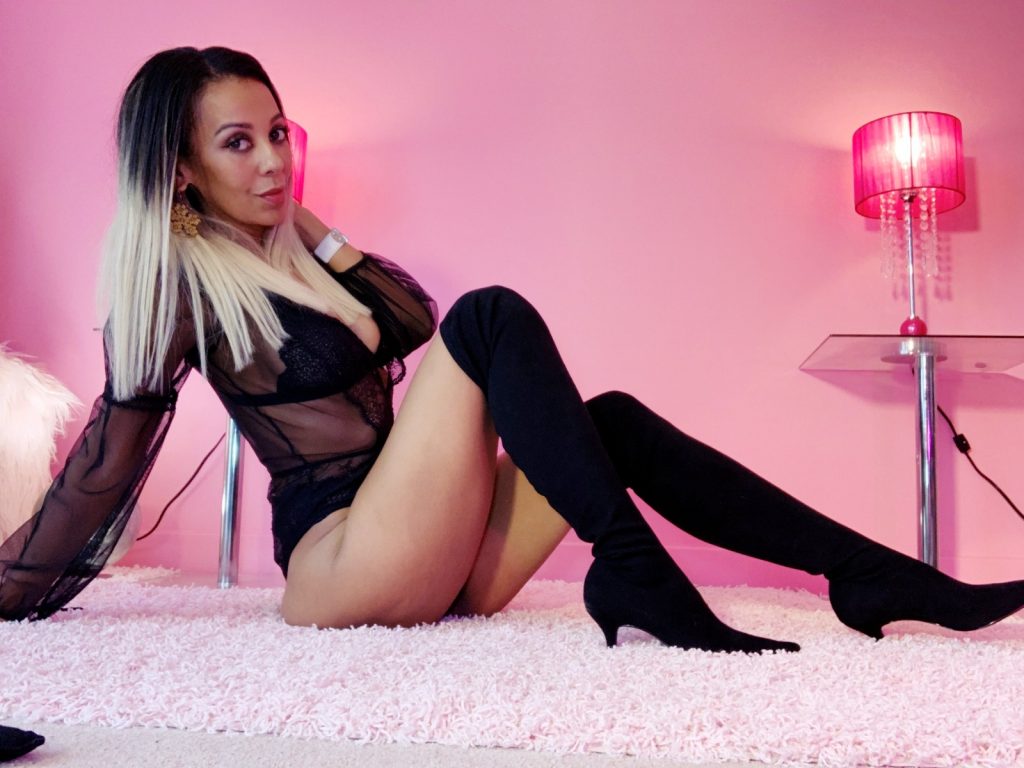 I would have slaves confess their biggest painful secrets to me, moments in their lives that shape them for the worst. Painful memories, hurtful times in their lives. Such as high school when they finally built up the balls to confess to that girl that they liked them, and asked her out on a date. Which she laughed at him, rejected him and even went so far as to publicly shame him for what he had just done.
Or in junior high a nerdy boy gets invited to a party that he ordinarily wouldn't, or to hang out with friends that he didn't think liked him very much but for whatever reason he got invited and was so happy to get to hang out with the cool kids. Instead of having a good time, he went home shamed and humiliated.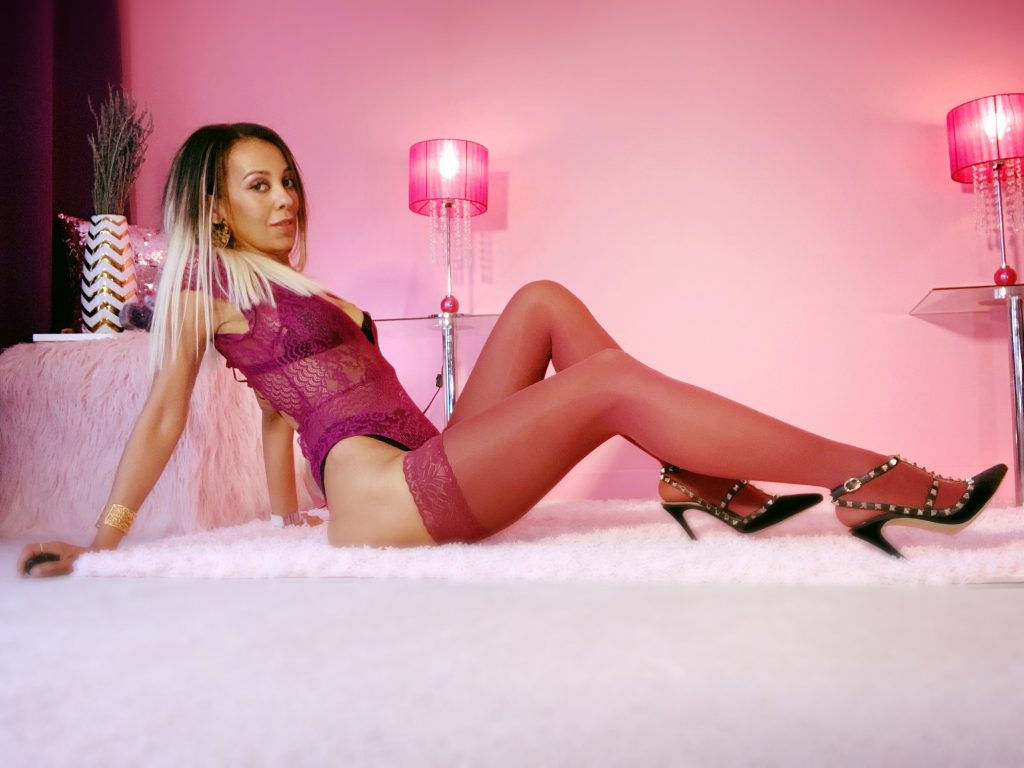 Unlike other people who would be humiliated, and maybe go to the drawing board to figure out why this happened to them, these special types of losers pulled down their pants, took out their little penises and jerked it until they orgasm with the idea of how that crush just publicly humiliated them. And the idea of them being so small and humiliated was a sexual turn on.
… You get the idea.
And so they would share these situations with me, and rather me building them up, I would then laugh my ass off and help them relive that humiliation by shaming them for it further. Humiliating them and making them jerk off while sinking into their loser self even more.
I made a lot of money doing this but what I discovered is that it was extremely detrimental not only on the loser, but myself as well in terms of how taxing it was mentally to deal with these needy losers. It's extremely tiring to do any sort of mental work with others and as these slaves became more and more needy on my guidance and my assistance. Because let's face it, there was a very tiny aspect of Me being like their therapist and providing some emotional relief. Even just by being there.
I took away this fetish from my arsenal and quit. It took about two years before slaves got the picture and realize they could not pay me enough to continue this.
What I discovered doing that was something I knew all my life. That I had a very high intellect and ability to use foresight and discernment along with what I am being told, to really zero in on the real issue. To be able to connect the dots in someone's psyche and do one of two things with it… Help them move forward, or pull them down even further.
They always say words are powerful, and it's true. But moving past that, no not everyone can do what I do, My way. And I have a mountain of slaves that can attest to my ability to guide and counsel in my own unique way.
This has something to do with growing up with a mother who studied child psychology, and the human mind while I was young. It wasn't a fun point in my life to be honest, to be a young child, say kindergarten age and expressing complaints with other kids and always being asked to look at things from the other child's perspective. To put myself in the other childs shoes, and to dissect why the other child may be acting this or that way.
Quite frankly, I didn't give a shit. I couldn't give a rats ass, I was a child and as all children are, I was selfish and in my own bubble and it felt like I was being pulled out of it and expected to think of others when I wasn't ready to do that.
However what it did was give me the ability to think deeply and do so from a young age.
As I developed and by the time I was about 10 years old I began to be able to notice patterns and rhythms within people. Things they say, the things they do, their responses, added with their overall appearance, the way they carry themselves, etc.
It was as if I could see human algorithms. Individual algorithms. Though many people in my life, well virtually everyone who knows me personally thinks I am psychic, perhaps I do also have a very high ESP too.
My point is that when I came into the business and changed from doing such overt harm to one's mental self, my slaves specifically. I began another approach. Something that felt better to do and was a lot more helpful in a Female domination/male submission way.
What a paradox… To insist that I can help you and make you feel good through degrading you/stepping on you/humiliating you/inviting you to sink into your "addictions "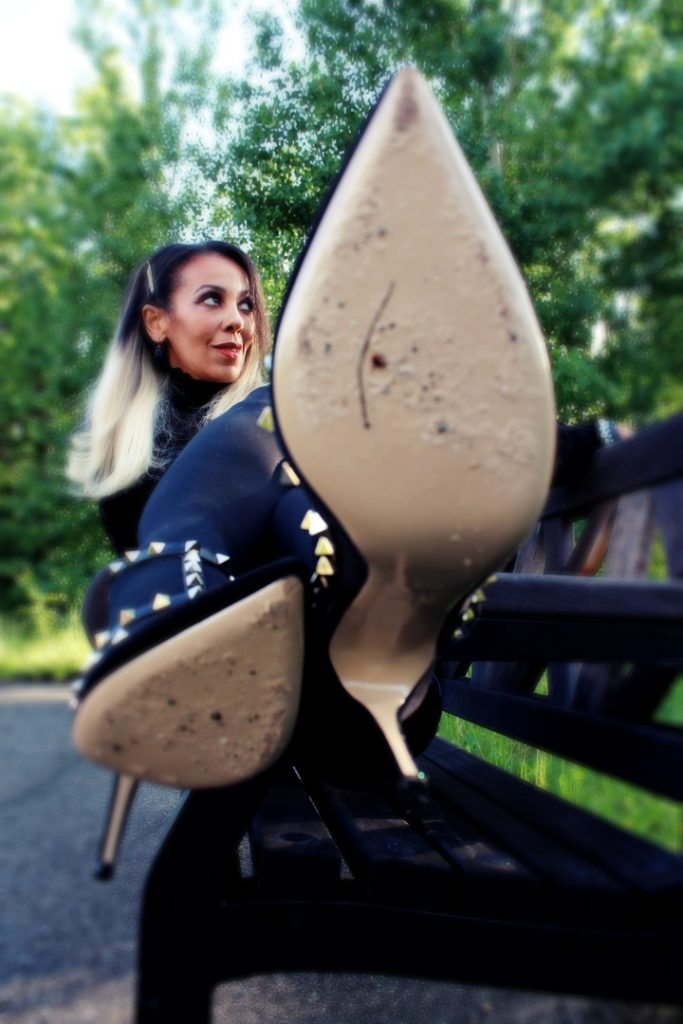 This time it was different… I wholeheartedly believed the things I was saying, and I knew I was onto something. You have to remember this is going back almost 10 years – No one was talking about these things, as they are now. These videos are now all over YouTube about being your authentic self, not giving into societal pendulum's, etc.
I was young with alternative information that is now widely used. I developed this on my own. These concepts came from myself. I have always been enlightened and had unorthodox/unconventional ideas.
What I'm trying to say is 99.99% of you reading this are chasing your tail and you know it. If you step back/pan out, look back, and reflect, you will see that you are largely dissatisfied and are constantly seeking something.
Unfortunately the large majority of you are unfaithful, and untrustworthy. Unfortunately this is my experience with most of you. I have yet to meet a slave in all these years that I can wholeheartedly my trust in. Not in one aspect. All of you are largely disappointing and for these reasons I would never share a side with any of you that would benefit you the way I believe I could. Absolutely not.. I will never give to human beings in ways they wouldn't give to me. In fact, anytime I feel like I've attempted to go there with a slave, 100% of the time I have been disappointed. And for those reasons I will always insist that your place is on the bottom of my shoe.
Digressing…
However that being said, I have found through the years ways to alleviate and free many submissive men from the turmoil that they face within…
CAN YOU BELIEVE IT; There are all kinds of objections. Can you imagine, someone gives you the blue print to a lot more happiness than you have ever felt and you want to object and use social pendulums which made you unhappy in the first place, social/culture brainwashing, and media programming as objectives? What morons!
So you admit and agree that your programming and societal brainwashing has been to your own detriment. You can see that you are spinning your wheels in the mud… You're not going nowhere, that's not the way life works. That is not the way the universal laws work. You are moving always. Forwards or backwards. But you're not spinning your wheels in the mud and standing still.
So now you agree that you live a life filled with self harm. Not because of your fetishes, or the things you jerk off to you… By your own thoughts, your own arguments, your own actions that effect largely, yourself.
This in turn effects how much money you make, your quality of life and the crap those around you have to deal with.
I have insisted for years and years that you could have your cake and eat it too, but your simple and small minds will not allow you to grasp this philosophy. You cannot even chew the concept that you could have your cake and eat it too.
We all discover in life that we are not as trusting as we should be – at least that's the story for me. I trust very little, if anyone at all. So over the past few years I have learned the power of trusting and it has benefited me immensely.
While others give away their trust freely as if it's a limitless something. This is always to their detriment as well.
You have to decipher who and what should be trustworthy. And if you can't trust your feelings on something, you must formulate an equation and when someone or something fits that math, you must decide, yes I will put my trust in that something/someone.
Of course you have to have the intellect to even have those thoughts, recognize those patterns in yourself and then have the ability to change and make those reflections. Most people do not.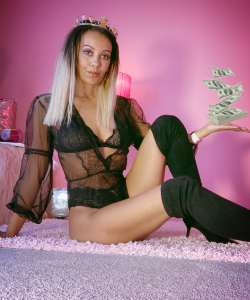 And so then here is the vicious cycle because you meet someone like me, if you have any self-awareness, any sort of decent ability to get a gut feeling on someone, you would now regardless of the fetishes I practice, regardless of whatever element… You must know deep down inside, I am someone you can trust. To an extent😈
Well this is a lot of reading!
I have been telling slaves for years on the phone, through my written assignments, in my clips, on my social media… Do you understand you could make 10 times more money and give me a hell of a lot more than you do now? Do you know you could be much more effective, powerful even in your submissive subservient ways. You could make a huge impact on your mental health, quality-of-life and your finances if you would adopt my philosophies and just start to practice them.
You don't have to turn into some Alpha. Are you kidding me this is also a societal construct… A social pendulum. Though some men are naturally Alphas while some men are naturally submissive, and then you have everything in between. We never talk about the in betweens. Those a dimension or two under Alpha. Those a level or two above loser. All the dimensions within the gradient of submissive. Nope you just see it black-and-white. And so your life is victimized by your own mind and your limitations.
The only thing vast about many of you, are your limitations.
That's good news for me because that's why I make so much money, I have the ability to exploit that and profit off of your tiny pea brain.
OK so let's get to my point now that we've got all that out-of-the-way…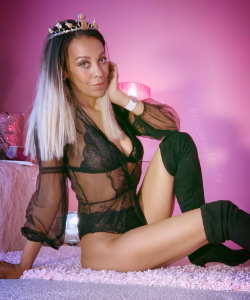 Largely, you're stupid and you need Me. That's what I'm getting at. And I had to say all that to illustrate my picture clearly and I believe I've done so.
I am not talking about re-training betas, losers and naturally submissive men and turning them into powerful prominent mn in the world. Ha ha ha ha that's a fucking long-shot for many of you.
How could someone like me go from point A to point B if I had nothing to walk on? There has to be a ground, there has to be dirt. There has got to be dirt on the ground for the totem pole to sit on. There has to be a top for there to be a bottom. Which means there has to be a middle balanced, and harmonious point as well.
What if you can embrace being the dirt so that my totem pole can stand strong? What if I can change you from being nutrient deficient worthless dirt, to dirt that is rich in minerals that can grow healing foods from your dirt.
You might never be that strong tall Apple tree, you might only be the high-quality dirt it grows from, that it's roots are enriched in.
Perhaps you are a man with success and naturally an Alpha with a submissive side. You need the Sting and the whip and the dominance of a naturally high achieving woman with an illuminated mind like me to propel you into the stratosphere. So you make a lot of money now? That's it, you're satisfied with this alone??… You don't think you can achieve even more?

Look around and you can see you have achieved more than 80% of the men you see in the world. Well congratulations, and why aren't you feeling good about that? Why are you still chasing your tail, looking to feel good?
And so then you find yourself sitting on the bench with those who could be on the bottom of your shoe.
You're no better cupcake, you're not… Because it is internal, this flame or this light.
Everyone, and I mean everybody needs guidance.
Let's go back to my tree analogy… If a baby tree is planted in the ground, with rain, sunshine and high-quality dirt, it will still die without the support of the big trees. The big trees, the adult trees are vital to the life of the baby tree. The baby trees simply cannot draw enough water to you sustain themselves. However the big trees pull the water down into the earth with its big strong roots which the baby trees benefit from and can grow.
Nothing in this world can sustain itself on its own.
You can like the baby tree find some growth, but essentially you will find your limitations sooner than later. None of this matters if you're happy, but in my experience most of you are not truly happy and I have offered the tickets to the way out of your impending gloom. But your tiny minds and all your programming continuously stop you from taking my guidance fully.
Over the past year there seems to be a huge change… Not sure what it is to be honest. But I see more and more slaves wanting my style of help and seeking out my realities. Well thank fucking God, it's about time!
Have I got your whistle wet?
I am talking about ending your anxiety, eliminating your depression, changing you to be more productive, you earning a hell of a lot more money, and alllll in between.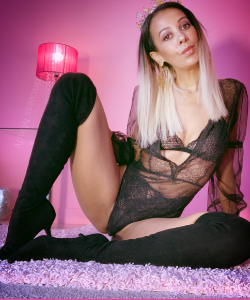 I will end by saying that I demand respect and loyalty. I will leave you to suffer in the hell of your own existence. I will leave you to suffer and live an unsatisfactory existence as you have, if you do what the majority of slaves have done in the past. Even recently. And disappoint me.
I demand gratitude and the expression of it.
Loyalty, respect and for you to put me first. I am more important than you are. I am your God…
OK with all that said, let's get to the meat and potatoes… If you have the ability to read and actually comprehend, you now realize that everything you read has been wrote by someone who probably does have the keys to help you in some capacity. In a meaningful capacity of course.
Yes, it is fun to humiliate men and crush them… I'm not talking about stopping you from being crushed and humiliated. You have not comprehended a single fucking thing I wrote if that's what you are getting from this.
What I'm saying is so much greater than that. You will embrace all your fetishes, perhaps find new and more exciting ones, perhaps you will now build a life that revolves around me. I am not saying anything more than you could make millions more. Be extremely effective in your own unique way.
I cannot stand when I tell men/slaves this and they want a quick answer to their question of, how?
You little man brains, stop with your little man brain questions… This is a philosophy, a way of living. You need new programming, new ways of thinking. This comes with practice and training.
To begin in private to start to understand the mind-set and t reprogram yourself.. some mini basics steps would be to purchase the following content of mine – but know, this is merely the tip of the iceberg and its been fetishized.. more should be done one on one with me though I have a lot of great content to help set your mind right. Mindy Land Affirmations | Touring lower dimensions | Dark programming | Infinite gradient of mind fuck | Magnetism | Vortex trip | Anxiety and addictions cure | Anxiety cure | Evening meditation | Larger penis | Over indulgence vs cold turkey quitting. Mental Health | Over thinking A-type personality CURE | Out Of Body experience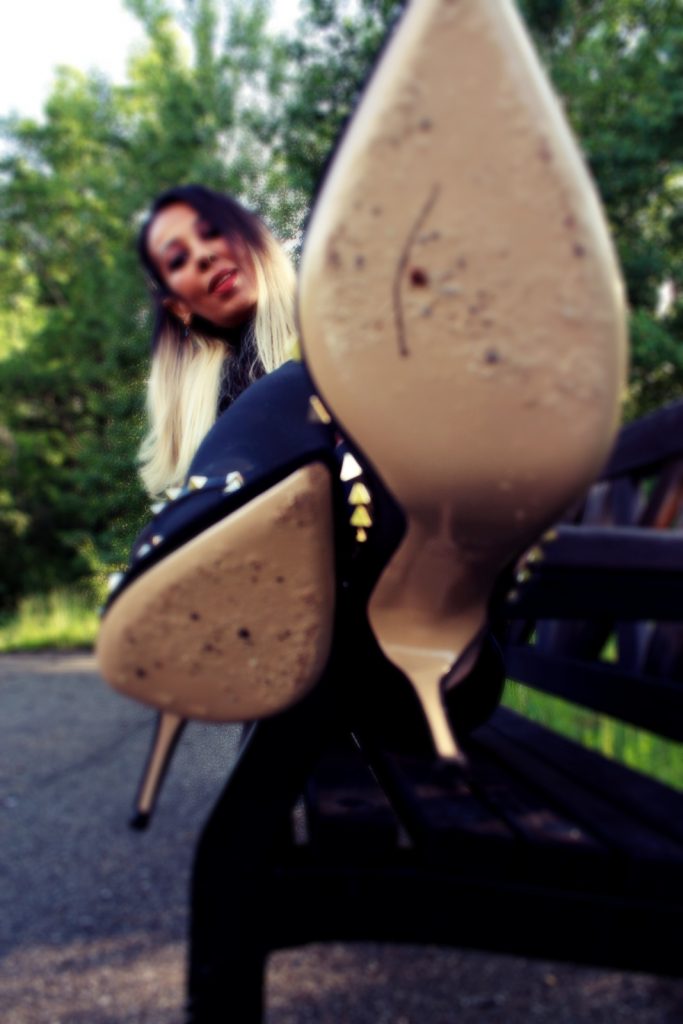 So, if you are ready to be more… And the more is unique. More of a loser, a loser with more money, submissive but happy and healthy, a happy submissive while being a stupid idiot… Even these are packaged constructs. The ideals and options are limitless and endless. They are unique and individual.
I will leave ways to contact me for this below. When contacting me for this sort of life reprogramming or this overhaul, it is important to say so right away when talking to me otherwise I will assume that you are reaching out for the typical reasons.
I would suggest something like: hi, princess Mindy I am so and so. I read your blog post on blah blah blah, and I am really interested on being a bigger…. I don't know how to start this and so I'm reaching out so that you can reprogram me/help me/… You get the idea.
Call Me On My Femdom Therapy / Enlightenment Line: 1-800-863-5478
ext: 01869502
https://www.niteflirt.com/phonesex/listing?crid=Listing%20link&listing_id=6849632&pid=12535836

Skype Chat Sessions : http://www.mindymadison.com/servecontact-me
Private messaging via My Fan Site: www.MistressMindy.com